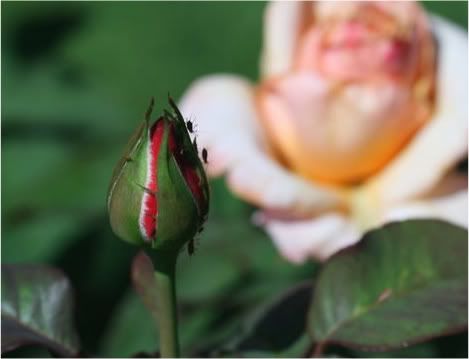 Guess what? Jennifer Banash lurves me. It could be my scintillating
interview
with her or the fact I invited her to
guest blog
for Fashion Week. Or maybe it's the fact that I find her books pretty groovy?
When I
reviewed
THE ELITE, I said:
From Normal, Illinois to the Upper East Side – Casey's made quite a move and she's not sure how to adjust. She's armed with Abercrombie and American Apparel, but soon realizes she's out of her depth. She feels how much she doesn't fit in the first time she meets Madison Macallister, Phoebe Reynaud, and Sophie St. John. But Sophie and Phoebe kind of like her and talk Madison into a makeover. However, Casey is attracting attention from Drew Van Allen, Madison's on-again, off-again boyfriend. . . . One of THE ELITE's strong points is the fact that it possesses more realism than most of the mean girl/clique books currently on the market. . . . Some of THE ELITE's twists are easy to see coming, but it's still a fun ride. I enjoyed Banash's first foray in YA literature and I'll be back for IN TOO DEEP.
And I was. The second time around, I
said
,
I love how much more grounded THE ELITE series seems than some of the other series of this type I've read. In so many there may be parents present, but they'll have no control over their children. IN TOO DEEP explores many of the characters' relationships with their families as well as the relationship drama. . . . In the finale Jennifer Banash really ups the ante for SIMPLY IRRESISTIBLE. I can't wait to pick up the third book and see how some of the snarls come undone. Banash is fabulous at creating relatable characters in over-the-top situations. Her characters act like real teenagers and really captures that sense of being almost ready to be an adult but not quite and the out of control emotions.
Jennifer and I both couldn't believe the response to the contest I held for IN TOO DEEP, so she came back for another round. This time there will be three winners. To giveaway, I have:
(2) In Too Deep ARCs - even if you have the book, these make cool collector's items
(1) $20 Amazon giftcard - you could buy yourself both books, or something else if you already own them
How do you enter? How else would you enter - by showing the love. But here's the catch: you have to show it to me and to Jennifer. For Jennifer, you need to follow her blog
Elite-isms
. She's suffering from post concussive syndrome right now, so she really needs the love! As for me, I'm riding a romance high from watching The Lady Eve and A Very Long Engagement with my friends. Therefore, I want you to leave me a comment telling me about a romantic scene, fact or fiction.
As always, I'm offering bonus entries. Linking to the contest, following me, and/or sending proof you bought THE ELITE (or IN TOO DEEP) will each get you an extra entry. Or you could just show the love in a particularly cool way.
Contest ends February 14th. And don't forget my
contest
for RANGER'S APPRENTICE: THE SIEGE OF MACINDAW by John Flanagan, which ends February 15th. Don't forget to stop by then - I'll have a new contest starting the 16th, followed by my birthday celebration.